Discover more from Dive Happy
A podcast and online guide to the best scuba diving in Asia
Helping you find the best scuba diving in Asia
Dive Happy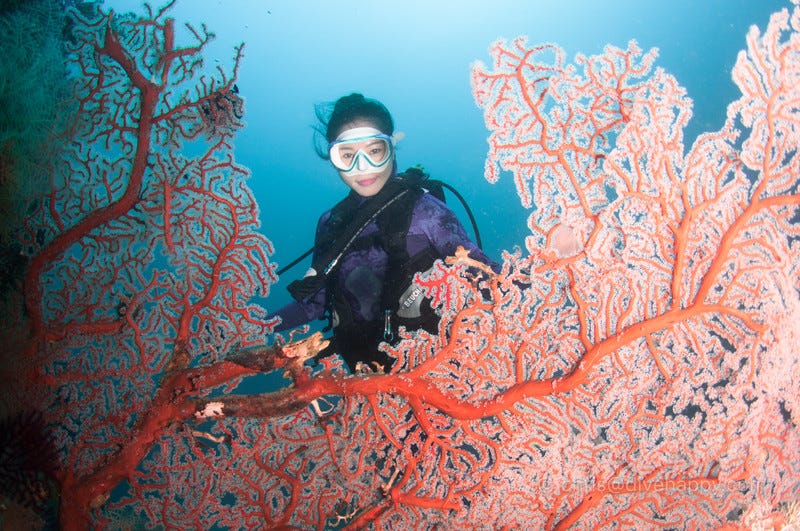 Welcome to the Dive Happy podcast mailing list. On each episode, I invite a knowledgeable guest on the show to talk about a scuba diving destination in Asia, and what makes that dive destination special.
It could be somewhere really famous, like Raja Ampat in Indonesia, or it could be somewhere a bit off the beaten track, like Sogod Bay in the Philippines. Either way, we'll discuss what makes this specific place magical underwater, and try and provide enough context so you can decide if it's somewhere you want to go.
I'll send you an email each time there's a new episode of the Dive Happy podcast published. It will be a maximum of one email a week. I won't spam you - pinky promise. And you can unsubscribe any time with one click.
Enter your email address in the box below and click "Subscribe" to sign up:
Please also tell your friends about the Dive Happy podcast! It really helps if you can let other divers know. You can email me direct at chris@divehappy.com. Dive safe, and dive happy. Best, Chris Mitchell
---
Photo: Hidy amongst the coral at Palau Pisang, Indonesia // Credit: Chris Mitchell
---